V&A Law Firm — Personal Injury Lawyers in Encino — Tirelessly Advocating for the Compensation You Deserve
No one walks out the door in the morning expecting to experience an injury. Unfortunately, this is a frequent reality for many people around California. From something as common as an auto accident to medical negligence that fails to detect a rare infection, the mistakes of others are a common cause of harm in our state. When such incidents occur, injury victims need to act quickly if they hope to secure maximum compensation for the losses they've experienced. Fortunately, a personal injury lawyer in Encino can help in this endeavor.
At V&A Law Firm, our team of legal professionals works hard every day to advocate for our clients. We know how difficult and frustrating these cases can be. If you've been injured, you are no doubt facing extreme medical expenses at a time when you may be unable to work. And if a loved one was involved in an accident, you might find yourself caring for them or even making funeral arrangements. Regardless of the specific circumstances of your case, our California personal injury lawyers are here to help.
Contact us today to schedule your free consultation.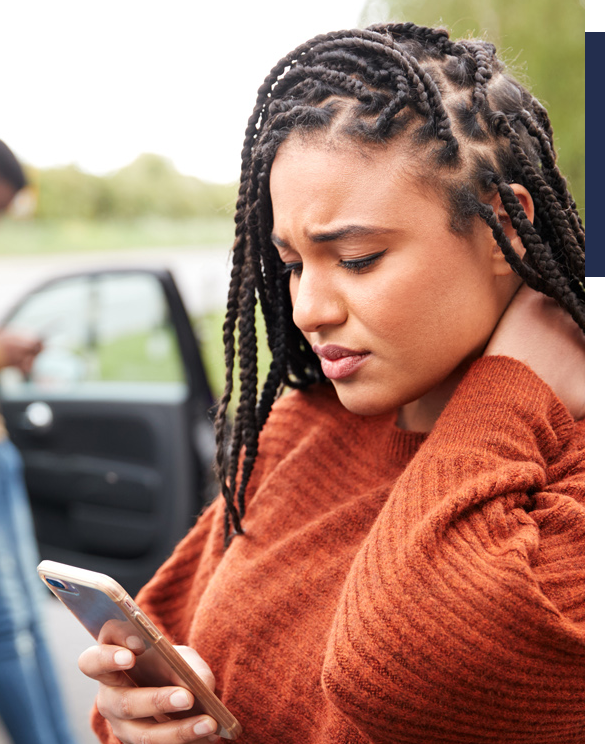 Are You Entitled to Compensation?
The first question people often ask after experiencing a serious injury is, "Am I entitled to compensation?" This is an understandable question. After all, everyone had experienced injuries before where no one was really at fault. That's what it comes down to fault. If another party's negligence or wrongful acts lead to harm or losses, they'll often be responsible for covering related damages. This is true whether the third party is another driver in a car accident or a government agency that failed to safeguard the public.
Of course, not everyone is entitled to financial compensation. There may be instances where no third party is actually liable. There are also cases where injury victims themselves may have contributed to their own accidents. However, it's important to know that this doesn't mean you're not entitled to financial recovery. California is a pure comparative negligence state. This means it's possible for accident victims to recover compensation even if they're 99% at fault for an incident.
This showcases how important it is not to make assumptions about your case. If you or a loved one have been harmed, it's important that you speak with an experienced personal injury attorney in Encino. Contact V&A Law Firm today for your free case evaluation.
Where do I begin!
Amy and her staff handled my incident. It was a long process with many ups and downs. To sum it up it was a road rage incident where I was the victim. Against all odds and countless hours of phone conversations and emails.
Wow! What an amazing law firm!
I am based in Northern California but so happy to be working and connecting with them through the distance and on the phone. Very professional and very sweet. I spoke to Heather, Brenda, and Alex on the phone a few times and I'm so impressed with how organized.
Amazing law firm!
Ms. Ghazal helped me when my case was about to hit the statute of limitation, no other attorney was willing to look at my case, she took my case and settled it for me very quickly. I couldn't be happier with her work. She got me the compensation I deserved
How Can Personal Injury Attorneys in California Help?
Another common question our Encino personal injury law firm gets is, "Do I need legal representation?" Again, this is an understandable question. California doesn't require you to have an attorney, so why should you hire one? This question might be particularly relevant if you believe that your case is "open and shut." However, moving forward without representation can prove disastrous. For one, you're up against an insurance company that's spent years convincing injury victims to accept the lowest settlements possible.
An insurance company adjuster will feign concern. They'll tell you that a personal injury lawsuit isn't necessary — because they're willing to offer you a "fair settlement" right there. Unfortunately, these offers rarely take into account all the losses a victim may experience. What about future medical treatment? What about emotional distress and the pain and suffering you're going through? Trust that they won't account for these, and if you demand what you deserve, they'll love the fact that you don't have an Encino personal injury lawyer.
There are many great reasons to hire an attorney and very few to handle this alone. And since V&A Law Firm offers free consultations, there's no excuse not to reach out today.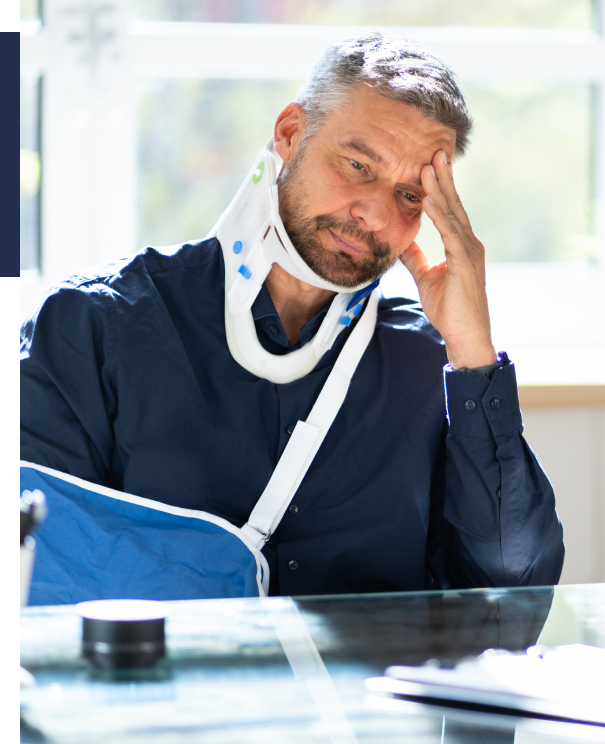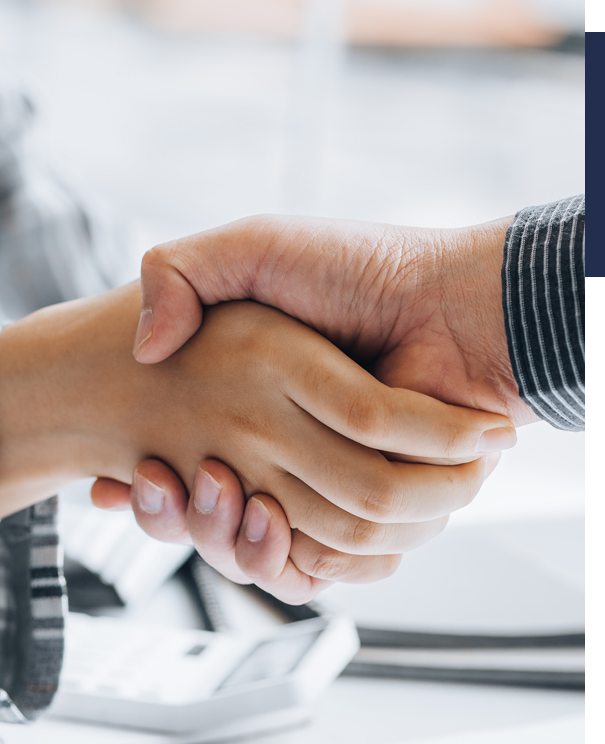 What Should You Do After Suffering an Injury?
After suffering an injury, your primary focus should be seeking treatment, documenting the incident, and preserving evidence. Clearly, not all of these will be at the top of your list. After all, medical records might be the last thing on your mind if you've suffered a slip and fall accident. This is true for many of the other essential steps to take after an injury — and it holds true regardless of the circumstances of the incident.
Still, injury victims should always try to seek immediate medical attention, document what happened, report the incident and keep a record of treatment. However, the most important step they might ever take is speaking with an attorney experienced in personal injury matters. These legal professionals can help you understand your options, deal with insurance company communications, and fight to ensure you get justice.
Let our personal injury firm handle the heavy lifting. Contact us today.
Why Choose Us
You've no doubt already typed Encino personal injury attorneys into Google. By doing this, you'll find dozens of law firms just in our general area. If you expand your search to Los Angeles, you've got hundreds of attorneys to choose from. So, what makes V&A Law Firm so special? Consider the following:
Ready to Litigate
Some Encino personal injury attorneys primarily focus on settlement negotiations. Litigation takes time, and these attorneys prefer to get paid and move on. This isn't how we work at V&A Law Firm. While most cases will end with an insurance company settlement, you want an attorney willing to go to trial if necessary.
Local Legal Experience
>Knowledgeable experience goes a long way, but you also want a California personal injury law firm with local experience. Our attorneys have worked extensively with local investigators, expert witnesses, law enforcement, judges, and more. This can prove invaluable to your case.
Proven Results
Anyone can say they'll dedicate themselves to securing fair compensation for personal injury victims. There are also many law firms with years of experience. However, it's proven results that you want. At V&A Law Firm, we've secured over $350 million in compensation and served hundreds of clients.
Extensive Legal Experience
You need a law firm with extensive legal experience. So, how does half a century sound? That's how many combined years of legal knowledge our team brings to the table. Most other firms don't even come close.
Free Consultations
Most serious injuries result in high medical bills and lost wages. Unfortunately, some law firms expect you to pay a fee for an initial consultation. We believe this is outlandish, so we offer free case consultations to all personal injury victims. Our attorneys can help you figure out how to move forward, and it won't cost you a dime.
Work Done on a Contingency Fee Basis
Most personal injury law firms have recognized that charging for initial consultations is unfair. Unfortunately, many still don't realize that victims cannot always afford the upfront costs of hiring an attorney. At V&A Law Firm, our legal duty is to get the compensation our clients deserve. If we can't do that, then you don't pay a dime for our services.
Case Settlements
Auto vs. Pedestrian
$375,000
Slip & Fall vs. City of LA
$750,000
MOTOR VEHICLE ACCIDENT
$2,250,000
Trucking Accident
$1.2 M+
MOTORCYCLE VS. AUTO
$2.8 M+
GENERAL LIABILITY CLAIM
$1.5 M+
MOTOR VEHICLE ACCIDENT
$550,000
Case Settlements
MOTOR VEHICLE ACCIDENT
$2,250,000
MOTORCYCLE VS. AUTO
$2.8 M+
Auto vs. Pedestrian
$375,000
Slip & Fall vs. City of LA
$750,000
Trucking Accident
$1.2 M+
GENERAL LIABILITY CLAIM
$1.5 M+
MOTOR VEHICLE ACCIDENT
$550,000
Should You Accept an Insurer's Accident Settlement?
We've already discussed the role insurance companies play in compensating injured victims. You already know that they'll often try to lowball you to keep their profits high. However, what happens if you believe their offer is fair? What if you only suffered minor injuries? What about cases where you don't think you're entitled to much or situations where you just want to move on with your life? Should you accept an injury settlement in these instances?
That's certainly an option, and there's not a legal team on earth that could stop you. However, doing so is likely a disservice to yourself. Even if an insurer promises to pay all your medical bills, they won't include compensation for potential future medical costs. They also won't immediately offer money for non-economic losses such as emotional distress and loss of enjoyment in life. You may be entitled to these even if you don't know it.
There's a very good chance that your case will conclude with the at-fault party's insurance coverage paying a settlement. However, you should work with a personal injury lawyer in Encino to ensure you get maximum compensation from that settlement.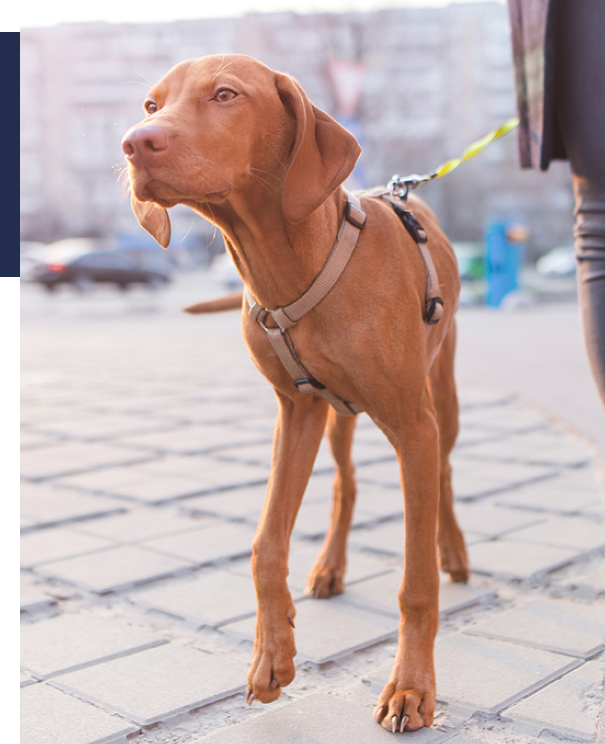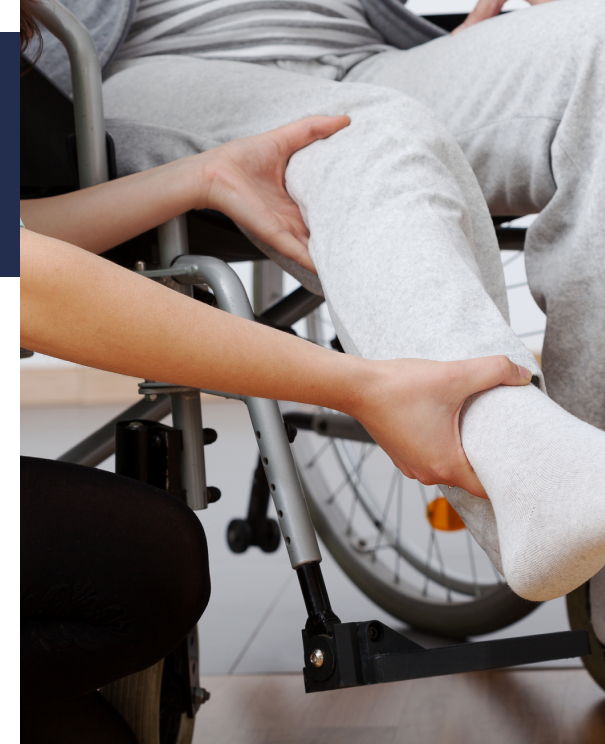 Contact Our Personal Injury Lawyers in Encino Today
After you or a loved one suffers a severe injury, your life becomes an overwhelming series of financial difficulties, medical providers, insurance companies, and legal difficulties you'd probably love to ignore. Unfortunately, this isn't an option. Without proper treatment, what may have started as a minor injury can turn serious. And if you don't take the legal process seriously, you could end up not receiving fair compensation even if all the evidence is on your side. Fortunately, a legal professional can help shoulder these burdens.
At V&A Law Firm, that's exactly the dedicated representation we offer. We serve much of Southern California, and we're centrally located in the community. Our offices are only a 2-minute drive from Encino Park and just over 4 miles from Van Nuys City Hall. Those traveling from Van Nuys Airport (VNY) can also reach us in 10 minutes via Woodley Avenue. No matter where you're coming from, our personal injury lawyers in Encino are here to help. Contact us today by calling (818) 369-3270 to schedule your free case consultation.
Frequently Asked Questions
When you're harmed due to another party's negligence or wrongful acts, experienced personal injury attorneys can answer all your questions. This is an important step since answers may be contingent on the circumstances of your case. However, there are some common questions whose answers apply in most instances. These include:
Do I need an attorney for minor motor vehicle accidents?

Experiencing an auto accident is not uncommon. Fortunately, most of these incidents are relatively minor in nature. If you were in such a collision, it may not be necessary to seek legal help. If no injuries occurred and the only damages were to property, it's typically okay to work directly with the insurance company to cover your losses.
Is there a deadline for filing a legal claim?

The statute of limitations for personal injury cases in California is two years. This is true for anything ranging from motor vehicle accidents to violent assaults. However, this deadline extends to three years for medical malpractice claims. Additionally, the statute of limitations can be extended in other circumstances. You should speak with our personal injury attorneys in Encino to learn more about how long you have to file a claim.
What's the statute of limitations on California wrongful death cases?

If you've lost a loved one due to the wrongful acts of a third party, you have two years to file a claim. Missing this deadline will likely forfeit your ability to obtain compensation. However, there are some exceptions to this rule — similar to exceptions for the personal injury statute of limitations. You should discuss your case with an attorney.
How are California wrongful death cases handled?

As mentioned above, there is a two-year statute of limitations for wrongful death cases in California. Some circumstances can extend this deadline. Unfortunately, there are also scenarios that can reduce your time to act. For instance, cases against government entities typically require written claims to be submitted within six months. This is why it's always advisable to speak with a lawyer.
How can you predict the cost of future medical treatments?

There's no way to perfectly predict the cost of future medical expenses. However, there have been countless personal injury cases that came before yours. We can use these as predictors. For instance, imagine a motorcycle accident that results in paraplegia for a 25-year-old. We know that the average lifetime cost of treatment is over $2.3 million. Such statistics can help predict eventual costs.
What if I accidentally admit fault in my accident?

One thing insurance adjusters are great at is eliciting admissions of fault from victims. This is why you should always let an attorney handle the insurance company after personal injury accidents. However, even partial fault will not stop you from recovering compensation in California. Let our attorneys review your case and discuss your options.
What if I'm unsatisfied with my California personal injury attorneys?

It may be the case that you're already working with an attorney on your case, but you're not exactly happy with how they're handling your claim. If that's the case, there's nothing stopping you from contacting other law offices. If you're unhappy with your legal representation, reach out to us today.
Who is at fault for injuries suffered in violent acts?

In violent attacks, California law holds perpetrators criminally accountable. Their victims can also seek damages from them in a court of law. However, it's possible that other third parties may hold some liability as well. For instance, envision a scenario where a property owner failed to provide adequate security. In such a situation, that owner could be responsible.
– CONTACT US FOR A –
FREE CASE EVALUATION
Fill out the form below for a no-obligation review of your case.