Kevin M. Davis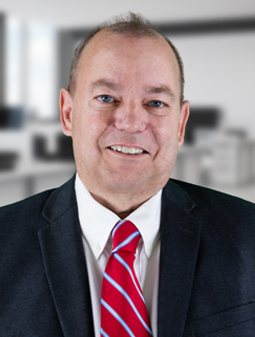 Kevin M. Davis graduated from Arizona State University with a Bachelor of Science in Management, with Emphasis in Purchasing. Prior to attending law school, Mr. Davis had a successful career working for a major aerospace contractor. Mr. Davis attended Pepperdine University School of Law, in Malibu, California where he earned his Juris Doctor degree. After being admitted to practice before all of the California Courts, Mr. Davis was also admitted to many federal Courts including the U.S. District Court for the Central District; the U.S. District for the Northern District; and the 9th Circuit Court of Appeals.
Mr. Davis' practice has not simply been limited to just litigation of Client's matters but has included business transactional issues, real property matters, and complex business litigation issues. His goal for all of his clients has been to provide personal attention to each client file and to help the client reach a suitable and a just resolution of their matter. Our services for business transactional services include but are not limited to drafting contracts, review of contracts, advising on starting a business, and other business-related issues. Mr. Davis' litigation practice has helped clients with trials (both jury and bench trials); arbitration; and mediation. Along with a dedicated staff, each matter is individually evaluated, worked up, and prepared carefully through the discovery process. Our office maintains contact with the client to keep you informed of the progress of your case and our recommendations.
Mr. Davis distinguishes his legal practice from other firms and attorneys by dedicating his time and effort along with that of his staff to his clients. With the support of a strong legal staff, our office has the goal of having a client choose the Law Office of Vahdat & Aboudi for their legal needs.