Tony Parrish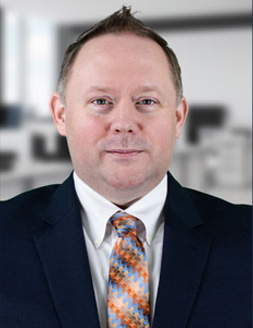 Tony Parrish graduated from University of Arkansas with a Bachelor of Science in Business Management and Computer Science. Mr. Parrish has more than 18 years of experience in the legal field, working with a legal team in the fields of Personal Injury, Criminal Law, Business Law, Contract Law, Construction Law, and Employment Law, with experience in litigation cases. Mr. Parrish has been part of over 35 civils litigation trials over his 18 years of experience. In addition to Mr. Parrish's legal background, he has personally managed many law firms, business projects. Mr. Parrish has pledged that he would dedicate his life to helping those who are unable to advocate for themselves. Treating every client with the same care, knowledge, and attention they deserve, to achieve optimal results.
Mr. Parrish handles various types of cases including, car accident, motorcycle accident, pedestrian accident, 18-wheeler big-rig accident, traumatic brain injury, slip & fall accident, truck accident, wrongful death, sexual assault case and catastrophic injury cases in addition to other serious accidents.
He continues his professional career by continuing to expand his legal knowledge and skills, and remains on the cutting edge of personal injury legal developments through memberships in valuable groups such as Consumer Attorneys Association of Los Angeles, Consumer Attorney of California, Los Angeles County Bar Association, and many more.